Here in Florida, we get to enjoy beautiful weather all year-round. As a homeowner or future homeowner in the sunshine state, you should invest as much time and effort designing your outdoor living spaces as you do the rest of your home. From swimming pools to gazebos to backyard pavilions and man caves, Tallen Builders can help you design the perfect outdoor space for you and your family.
Unique Swimming Pools
For families or individuals building a new home in Florida, swimming pools are often a necessity. However, we like to think outside the box when it comes to pool design. Gone are the days of plain rectangular or oval pools. When it comes to designing a pool for your home, the sky is truly the limit. Some of the trendiest designs in swimming pools today include waterfalls, infinity pools, natural pools, floating furniture, multiple pools, and more. You can view some of our designs below, and see more ideas here.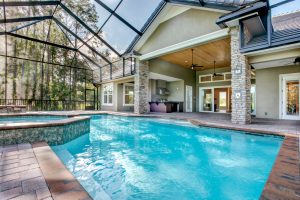 Outdoor Fireplaces
Having a beautiful pool is great, but what about the rest of your patio? Most likely, your pool area will serve as more than just a place to take a dip. It will be used for entertaining, parties, cooking, etc., so you want to make sure it's fully-equipped. One of our favorite elements to add to outdoor spaces are fireplaces. Even in Florida, we have plenty of cool nights, so a fireplace is a great way to make sure you can enjoy your outdoor area, even in the "winter" months! If you're looking to save a little money to put into other areas of your house, fire pits are also a great substitute, and are often less expensive.
Outdoor Kitchens
If you're looking to do more than roast marshmallows in your outdoor space, an outdoor kitchen will definitely be worth adding to your home. We design fully-functional kitchens that are so beautiful and spacious, you may never want to cook inside again. Instead of just having a standalone grill, adding a full-size refrigerator, ample counter space, and sink to your outdoor kitchen will make your cooking experience even more enjoyable.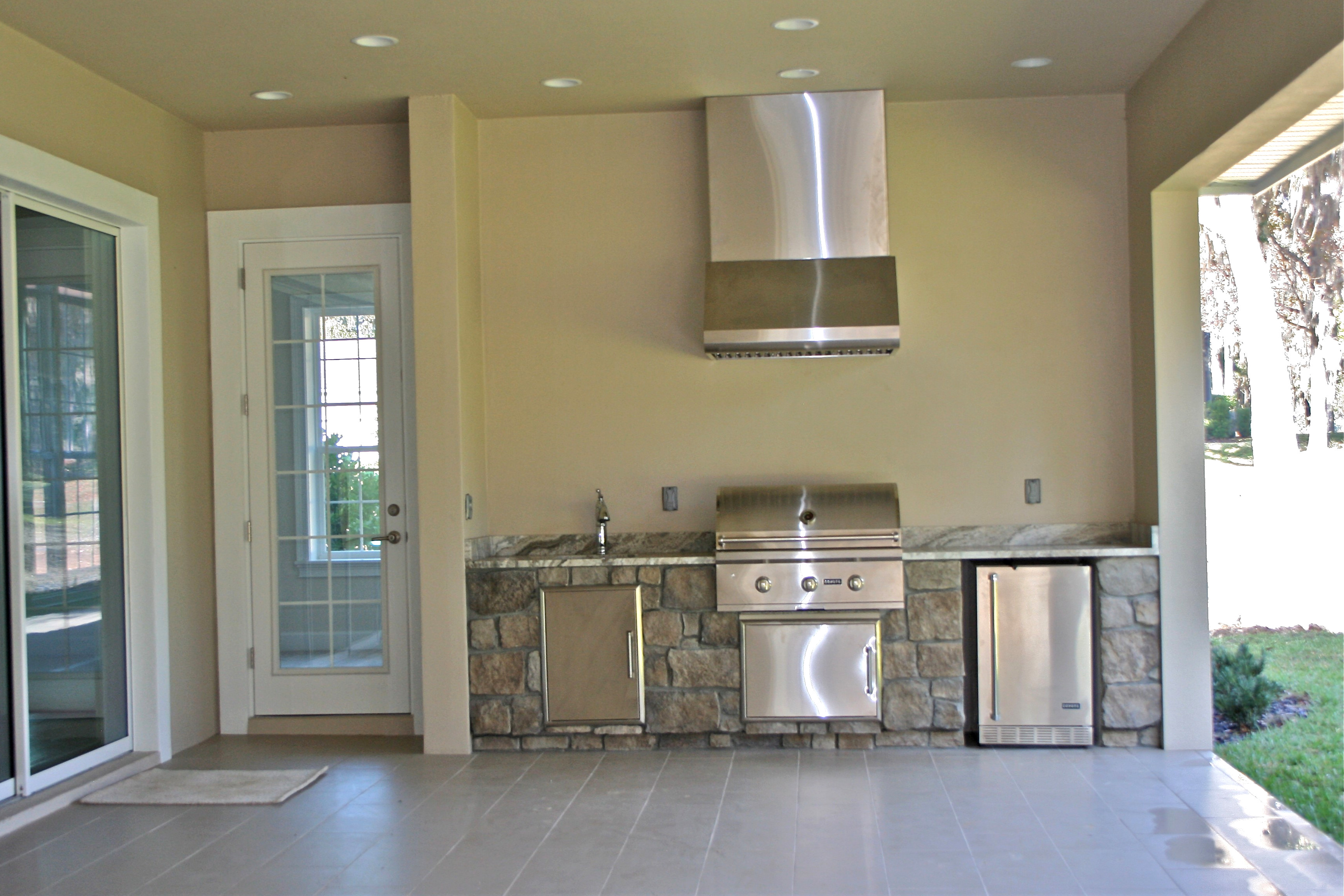 Gazebos and Pavilions
One thing you certainly don't want to neglect in your outdoor space is the seating. Patio furniture made of PVC pipe or wicker is no longer your only option. Since you're going to be spending a lot of time in your new outdoor living space, make sure your seating areas are as beautiful as the rest of your house. To accomplish this, and protect your furniture and guests from the elements, we love the look of cloth or wooden gazebos, pavilions, cabanas, and more. Below, check out the unique wood pavilion we built for one of our private homes, and an airy cloth cabana from HGTV.
Man Caves and More
If you're looking for something a little different, consider getting even more creative with your design. These days, there's really no limit to what you can do in your backyard. From Pool house bars and man caves to gardens and art rooms, we can help you design the perfect space to meet your needs. Enjoy your extra space especially if your building your dream.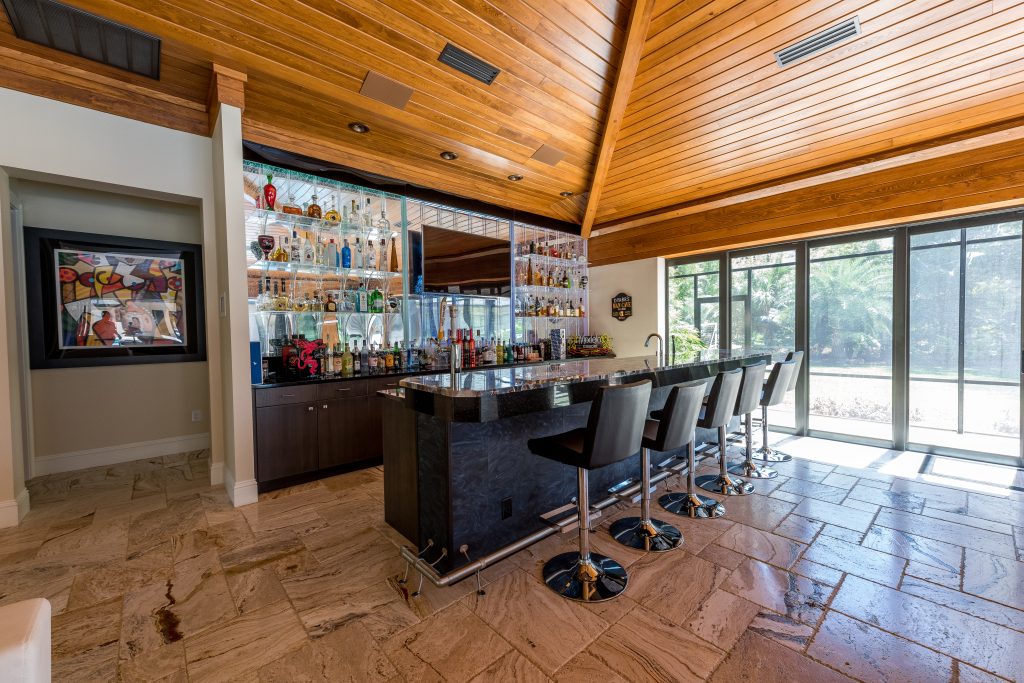 For more beautiful homes and design ideas, follow us on Facebook,  Instagram and Pinterest